Equipment Seller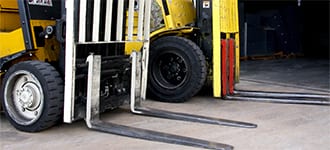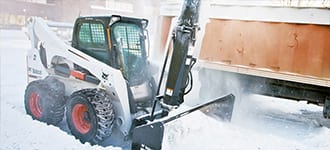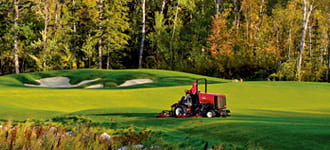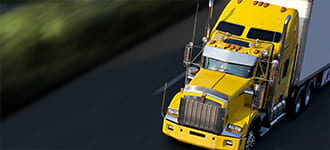 Offering a broad line of off-Lease and repossessed
commercial & industrial equipment from our inventory
Visit our equipment showcases and special sales events

Equipment Seller Terms of Use
Effective July 1, 2016
Welcome to "Equipment Seller" (the "Site"). Wells Fargo Bank, N.A. and its affiliates ("Wells Fargo") provide the Site to you subject to these Terms of Use.
1.Acceptance of Terms of Use. These Terms of Use ("Terms") constitute a binding agreement between you ("you" or "User"), the business you represent, and Wells Fargo. IF YOU DO NOT AGREE TO THESE TERMS OF USE YOU MAY NOT USE THE SITE. As used in these Terms, the words "you" and "your" refer to you as the business using the Site and accepting these Terms. The words "you" and "your" also include any user you authorize to use the Site on your behalf. By accessing and/or using the Site, you agree, on your own behalf and on behalf of the business you represent, to accept and be bound by these Terms of Use. You acknowledge that you have all necessary authority to act on behalf of the business you represent and to agree to these Terms on behalf of such business, and that all instances in these Terms of the phrase "you agree" shall be understood to mean, "you, on your own behalf and on behalf of the business you represent, agree."
2.Registration. In order to perform certain functions on the Site, you may be required to complete an online registration form and become a "Registered User." As part of such registration process, you will be required to provide Wells Fargo with certain "User Information," including personally identifiable information, about yourself, which you represent and warrant will be accurate and complete at the time of registration. Wells Fargo reserves the right, at its sole discretion, to reject any user's registration for any lawful reason. Registered Users agree to promptly update their User information on the Site as necessary to ensure that such information at all times remains accurate and complete.
3.Passwords and Security. Use of the Site may require use of a username and password (together, "Password"). You shall be responsible for the security of your Password and agree to take all reasonable precautions to protect the security and integrity of the Password and to prevent its unauthorized use. Your Password should never be shared with anyone. You will be solely responsible for all actions taken through the use of your Password, including all purchases and transmissions by you of electronic records and electronic signatures. You will immediately notify Wells Fargo in writing if you become aware of any unauthorized access or use of your Password and/or the Site, or if your Password is lost or stolen. Such notice shall not release you from responsibility for such loss, theft, unauthorized access or use of your Password and/or the Site prior to Wells Fargo's receipt of such notice from you. Wells Fargo may require you to change your Password periodically and may also require the use of additional security protocols to access the Site.
4.Changes to Terms of Use. Wells Fargo reserves the right, at its sole discretion, to amend these Terms of Use at any time. IN THE EVENT OF ANY MATERIAL CHANGES, A NOTIFICATION WILL BE POSTED ON THE SITE FOR THIRTY (30) DAYS. Your continued use of the Site after such changes are posted will constitute your agreement to and acceptance of any and all such changes.
5.Consent to Electronic Transactions. Your affirmative actions in using the Site, such as clicking "I Accept", "Submit", "Yes" and the like, and uploading of any data to Wells Fargo, signify that you agree to adopt and execute the action or electronic record with the intention to be legally bound. "Electronic records" refer to records or information created, generated, sent, communicated, received, or stored electronically. Such affirmative actions will have the same legal force, effect, validity, and enforceability as if you affixed a written signature to the electronic record, and such electronic signature and electronic record shall be deemed to satisfy the writing and delivery requirements of any applicable law. You agree to transmit and receive electronic records through the Site via the Internet using your Password. Our electronic or other properly stored copy of such electronic signatures and electronic records shall be deemed to be the true, complete, valid, authentic, and enforceable copy of them. You agree not to contest the admissibility, legal effect, validity, or enforceability of such electronic signatures or electronic records in any proceedings arising out of use of the Site.
6.Use of Your Information. By accessing and using the Site you understand and agree that Wells Fargo may collect and retain certain information and use that information to market products and services to you. The type of information Wells Fargo may collect, retain and use includes, but is not limited to, your name, address, phone number, email address, and the IP address of the computer(s) and device(s) you use to access the Site. The information may be stored in the United States or other countries, and is protected in accordance with Wells Fargo information security standards. You agree that Wells Fargo may send you email messages to the email address you have provided to us. If you have provided us with a phone number, you agree that Wells Fargo may contact you at the phone number you have provided. By using the Site you acknowledge and agree that Wells Fargo may place cookies on the computer(s) or device(s) you use to access the Site. Cookies help us confirm your identity and help us keep your transactions secure. We also use cookies for various purposes such as maintaining continuity during an online session, gathering data about your use of the Site, or optimizing the performance of the Site. If you do not agree with how we may use your information, you may revoke your consent at any time by discontinuing your use of the Site.
7.Information Accuracy. You represent and warrant that any information you provide through the Site is accurate and complete.
8.Commercial Use. You represent and warrant that any equipment you purchase will be used for commercial purposes. Equipment offered through this Site and sold by Wells Fargo is not intended for personal, family or household purposes.
9.User Conduct. You agree that you will not:
A. Use the Site in any manner that could damage, disable, overburden, or impair the Site.
B. Interfere with the security of, or otherwise abuse, the Site, or any services, system resources, accounts, servers, or networks connected to or accessible through the Site or affiliated or linked sites. The use or distribution of tools designed for compromising security (e.g., password guessing programs, cracking tools or network probing tools) is strictly prohibited. If you become involved in any violation of system security, Wells Fargo reserves the right to release your details to system administrators at other websites in order to assist them in resolving security incidents.
C. Attempt to obtain unauthorized access to the Site or portions of the Site that are restricted from general access.
D.Use or attempt to use another's account.
E.Create or use a false identity on the Site.
F.Use any robot, spider, or other automatic device, or manual process to monitor or copy the web pages or the content contained at the Site.
G. Use the Site for purposes unrelated to the evaluation, tracking and purchase of equipment listed for sale on the Site.
H.Frame any of the content of the Site, nor incorporate into another site or other service any intellectual property of Wells Fargo or its licensors.
10.Changes to or Suspension of Site. Wells Fargo reserves the right, at its sole discretion, to change, add, suspend, or discontinue access to the Site at any time. Wells Fargo will have no liability to you for any losses or damages you may suffer or incur as a result of inability to access the Site.
11.Disclaimer of Warranties. THIS SITE IS PROVIDED BY WELLS FARGO ON AN "AS IS" AND "AS AVAILABLE" BASIS. WELLS FARGO MAKES NO REPRESENTATIONS OR WARRANTIES OF ANY KIND, EXPRESS OR IMPLIED, AS TO THE OPERATION OF THIS SITE OR THE INFORMATION, CONTENT, MATERIALS, OR PRODUCTS INCLUDED ON THIS SITE. YOU EXPRESSLY AGREE THAT YOUR USE OF THIS SITE IS AT YOUR SOLE RISK. TO THE FULL EXTENT PERMISSIBLE BY APPLICABLE LAW, WELLS FARGO DISCLAIMS ALL WARRANTIES, EXPRESS OR IMPLIED, INCLUDING, BUT NOT LIMITED TO, IMPLIED WARRANTIES OF MERCHANTABILITY AND FITNESS FOR A PARTICULAR PURPOSE. WELLS FARGO DOES NOT WARRANT THE AVAILABILITY OR ACCURACY OF THE SITE.
12.Limitation of Liability. Wells Fargo will not be liable to you for any direct damages or losses suffered or incurred by you in connection with (a) using the Site, (b) any information you receive through the Site, or (c) any failure to provide or delay in providing access to the Site. IN NO EVENT WILL WELLS FARGO HAVE LIABILITY FOR ANY CONSEQUENTIAL, SPECIAL, PUNITIVE, OR INDIRECT DAMAGES OR LOSSES WHETHER ANY CLAIM FOR SUCH DAMAGES OR LOSSES IS BASED ON TORT OR CONTRACT OR WHETHER WELLS FARGO KNEW OR SHOULD HAVE KNOWN THE LIKELIHOOD OF SUCH DAMAGES. CERTAIN STATE OR PROVINCIAL LAWS MAY NOT ALLOW THE EXCLUSION OR LIMITATION OF CERTAIN DAMAGES. IF THESE LAWS APPLY TO YOU, SOME OR ALL OF THE ABOVE DISCLAIMERS, EXCLUSIONS, OR LIMITATIONS MAY NOT APPLY. THE LIMITATION OF DAMAGES SET FORTH HEREIN IS A FUNDAMENTAL ELEMENT OF THE BASIS OF THE BARGAIN BETWEEN WELLS FARGO AND YOU. THE SITE WOULD NOT BE PROVIDED WITHOUT SUCH LIMITATION.
13.Indemnity. You agree to indemnify, hold harmless, and defend Wells Fargo (including our joint venture partners, their parents, subsidiaries and affiliates, and each of their officers, directors, employees and agents) (together, the "Indemnified Parties") from and against any and all liabilities, damages, costs, losses and expenses, including settlement awards and reasonable attorney's fees incurred by an Indemnified Party that arise out of: (a) your breach of these Terms of Use; (b) your violation of any law; or (c) your infringement or misappropriation of the rights of any third party.
14.Copyrights, Trademarks and Other Proprietary Rights.

A. Ownership. Wells Fargo (or its licensors, as applicable) retains all rights, title and interest, including, without limitation, all rights of copyright, patent, trademark, trade secret, and any other equivalent rights under applicable law, and all registrations, applications, renewals, extensions, continuations, divisions, reissues, or improvements thereof relating to the foregoing rights (together, "Intellectual Property Rights"), in and to all: (1) [COPYRIGHTS] works of authorship, of any kind or medium, including written, pictorial or graphic materials and computer software, code, and other program materials ("Software"); (2) [PATENTS] inventions, discoveries, ideas, and know-how relating to any process, business method, machine, manufacture or composition of matter; and (3) [TRADEMARKS] registered and unregistered trademarks, trade names, service marks, and logos (collectively, "Property"), posted, disclosed or otherwise made available by Wells Fargo on the Site ("Wells Fargo Property"). Except as expressly provided in these Terms of Use, User shall not acquire any rights whatsoever in any Wells Fargo Property.
B. Limited License. Subject to your compliance with these Terms of Use, Wells Fargo grants you a non-exclusive, non-transferable, terminable, limited right to access, use and display the Site and the visible text, graphics, and images thereon and to view and download such text, graphics, and images only in connection with facilitating your evaluation, tracking and purchase of equipment listed for sale on the Site. You agree to reproduce all copyright and other proprietary notices on all such copies in the same manner and format that such copyright and other proprietary notices are included on the original Wells Fargo Property posted on the Site.
15.Third Party Sites. The Site may contain links to other Internet sites or resources. Links to and from the Site and other third party sites do not constitute an endorsement by Wells Fargo or any of its affiliates of any third party resources or their contents. Wells Fargo makes no representation or warranty, and takes no responsibility, for the accuracy, content, or any other aspect of these sites and disclaims any liability to you in connection with such sites. If you decide to visit any linked site, you do so at your own risk and it is your responsibility to view the privacy policies of such third party sites and to take all protective measures to guard against viruses or other destructive elements.
16.Telecommunications Equipment and Charges. You are solely responsible for any and all telephone and other communications charges and equipment costs relating to your use of the Site. All transmissions by you via the Site shall be at your sole risk and Wells Fargo shall not be responsible for any communications line failure, equipment, or systems failure or other occurrence.
17.Governing Law and Jurisdiction. These Terms of Use and any and all disputes arising out of these Terms of Use or your use of the Site, shall be governed by the internal laws of the State of New York, without regard to the principles of conflicts of law. You hereby consent to the exclusive jurisdiction of and venue in the Supreme Court of the State of New York (New York County) and the United States District Court (S.D.N.Y.) for the adjudication of any such disputes, and will not assert as a defense lack of personal jurisdiction or inconvenient forum. Further, you hereby irrevocably waive, to the fullest extent permitted by law, any and all rights to trial by jury in any legal proceeding arising out of or relating to these Terms of Use or the transactions contemplated through the use of the Site.
18.International Use & Data Transfers. Regardless of the location from which you access the Site, the Site is controlled, operated, and administered by Wells Fargo in the United States, and is subject to the laws of the United States. You hereby acknowledge and consent to the fact that information provided via the Site (a) will be transferred to the United States and subject to its laws, and (b) may be transferred to other jurisdictions, consistent with these Terms of Use.
19.General Provisions. These Terms of Use constitute the entire agreement between you and Wells Fargo relating to the use of the Site, and supersede all prior or contemporaneous agreements with respect to your access and use of the Site. You may not assign or transfer your rights or obligations under these Terms of Use, whether by operation of law, equipment purchase, merger or other corporate reorganization, or any other method, without Wells Fargo's prior written consent. Any waiver of any rights of either party must be in writing, signed by the waiving party, and any such waiver shall not operate as a waiver of any future breach of these Terms of Use. The language in these Terms of Use shall be interpreted as to its fair meaning and not strictly for or against either party. If for any reason a court of competent jurisdiction finds any provision of these Terms of Use or portion thereof to be unenforceable, that provision shall be enforced to the maximum extent permissible so as to affect the intent of these Terms of Use, and the remainder of these Terms of Use shall continue in full force and effect.
20.Supplemental Provisions Applicable to Auctions. If you use the auction capabilities provided through the Site the following additional provisions apply to bids placed by you and the sale of goods facilitated through the Site:
A.Auction Process. You acknowledge and agree that bidding on equipment through an auction on this site is the legal equivalent of a firm commitment and an irrevocable offer to purchase. All bids that you place are binding on you and cannot be retracted. If you enter a "Maximum Bid", you authorize the bidding system to place bids on your behalf up to the submitted bid amount. Sales price manipulation of any kind, directly or indirectly, by you is prohibited. If you are the highest bidder, as established by Wells Fargo at the close of an auction, and have met or exceeded the reserve price, if any, your bid will be automatically accepted by Wells Fargo, you will be notified by an e-mail from Wells Fargo and you are obligated to complete the transaction in accordance with these Terms.

The period during which bids can be placed on equipment listed for a particular auction shall be determined solely by Wells Fargo. Wells Fargo is the one and only judge for the determination of winning bids; however, Wells Fargo shall not be liable for any errors or omissions relating to such determination. Wells Fargo does not guarantee that bids placed on an auction listing through the Site will be received and processed in a timely manner. Wells Fargo reserves the right to reject or void bids, whether winning or not, which it believes (a) have not been made in good faith, (b) are intended to manipulate the listing process, or (c) are prohibited by applicable law or regulation. Wells Fargo reserves the right to withdraw, postpone or cancel any auction, or any sale that results from a listing, in its own discretion, with or without notice and Wells Fargo shall have no liability to you as a result of any such withdrawal, postponement or cancellation.

Sealed Bid Terms of Sale. Wells Fargo reserves the right to withdraw, remove this offer at any given time without any prior notice. The accepted offer is to be determined by Wells Fargo and is to be confirmed at the sole discretion of Wells Fargo. Wells Fargo is not to be liable for any errors and/or omissions relating to such determination. Wells Fargo reserves the right to reject and/or void any offers from the process that are suspected of not being made in good faith, or with intend to manipulate the process.

B. Conditions of Sales. You acknowledge that the used equipment described on the Site and any subsequent invoice and Bill of Sale is sold "AS IS" and "WHERE IS."
C.Disclaimer. WELLS FARGO MAKES NO WARRANTIES, EXPRESS OR IMPLIED, OF ANY KIND OR NATURE EXCEPT THAT (1) SUBJECT TO YOUR PERFORMANCE WITH THESE TERMS, YOU WILL ACQUIRE GOOD TITLE TO THE EQUIPMENT FREE FROM ALL ENCUMBRANCES CREATED BY WELLS FARGO AND (2) WELLS FARGO HAS THE RIGHT TO SELL THE EQUIPMENT. WITHOUT LIMITING THE GENERALITY OF THE FOREGOING, WELLS FARGO MAKES NO WARRANTIES WITH RESPECT TO THE QUALITY, CONTENT, CONDITION, MERCHANTABILITY, OR FITNESS FOR A PARTICULAR PURPOSE OF THE EQUIPMENT AND NO WARRANTIES AGAINST PATENT INFRINGEMENT OR THE LIKE.

YOU ACKNOWLEDGE THAT THE ITEMS SOLD HEREUNDER ARE USED AND THAT WELLS FARGO IS OR WAS THE LESSOR THEREOF AND DID NOT USE, MAINTAIN, OR HAVE OPERATIONAL CONTROL OF THE EQUIPMENT. YOU ACKNOWLEDGE THAT YOU HAVE NOT RELIED AND ARE NOT RELYING ON ANY REPRESENTATION OR STATEMENT OF CONDITION OF THE EQUIPMENT MADE BY WELLS FARGO IN CONNECTION WITH YOUR PURCHASE OF THE EQUIPMENT.
D.Tax Liability.The amount of present or future sales, revenue, excise or other taxes applicable to the goods sold hereunder shall be added to the purchase price quoted and shall be paid by you or in lieu thereof, you shall provide Wells Fargo with an appropriate exemption certificate from any such taxes. You agree to save and hold harmless Wells Fargo from and against any and all federal, state, municipal and local license fees and taxes, personal property use and sales taxes, and from and against any and all liabilities, obligations, losses, damages, penalties, claims, actions and suits resulting therefrom and imposed upon, incurred by or asserted as a consequence of, the sale of the equipment to, or the ownership, possession, operation, or use of the equipment by you.

E.Payment Schedule; Equipment Removal. If you are the winning bidder, Wells Fargo will issue an invoice to you. All payments due hereunder in connection with a given purchase shall be made to Wells Fargo in U.S. dollars by wire transfer, ACH (Automated Clearing House) or certified check to such account or address as Wells Fargo may direct within 30 business days following the date of Wells Fargo's invoice to you. You must remove the equipment from its current location within 14 days following your payment of Wells Fargo's invoice. You are responsible for all freight, shipping and other costs related to removing and transporting the equipment to your desired destination. These costs include dismantling, special handling, loading, transportation costs and any permits required to move the equipment. Transfer of ownership and issuance of a Bill of Sale from Wells Fargo will be contingent upon your full compliance with the terms and conditions set forth herein.

F. Default. If you fail to make full payment of all amounts owed hereunder within 7 days of the due date or you fail to claim and remove the equipment within 14 days following payment of Wells Fargo's invoice, you are in default. You agree that Wells Fargo may recover from you as liquidated damages and not as a penalty, the unpaid invoice amount, and may exercise any other right or remedy available by law. In addition, you agree to pay (a) our costs and expenses incurred as a result of your default (including equipment storage fees, reasonable attorneys' fees and court costs), and (b) interest on amounts owed to Wells Fargo from the due date until paid at the rate of 1.5% per month (or the maximum amount permitted by law if less). Any deposit paid by you will be retained by Wells Fargo and applied against the amounts owed hereunder. You further agree that if you default, Wells Fargo may sell or otherwise dispose of the equipment as Wells Fargo deems appropriate in its sole discretion, and apply the proceeds to the amounts due hereunder.

All transactions are subject to credit approval. Some restrictions may apply. Wells Fargo Equipment Finance is the trade name for certain equipment leasing and finance businesses of Wells Fargo Bank, N.A. and its subsidiaries. Equipment financing transactions are provided in Canada by Wells Fargo Equipment Finance Company.
© 2021 Wells Fargo Bank, N.A. All rights reserved.